Managing Your Own Health as a Family Caregiver
Elderly Care in East Meadow NY
Caring for your elderly loved one can take a lot of your energy, time, and effort. If your own health is compromised, though, being a caregiver can be a little more difficult. One of the keys to being a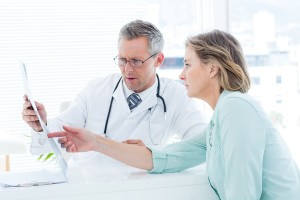 good caregiver is maintaining your own health. Here are some ways that you can do that.
Be Honest with Yourself
When your loved one is having health problems it's easy to practice denial about your own. It takes a lot of time and energy to keep your loved one healthy and it sometimes feels exhausting to think about your own health. In order to counteract this natural tendency, it's important to be honest with yourself about your own health and your own needs. Once you kick your own denial to the curb you can start to practice healthier treatment options for yourself.
Make Time for You
One of the most important things that you can do for your own health is to make time for yourself. Make sure that you keep your own doctor's appointments and that you spend the time that you need in order to exercise, eat right, and reduce your stress levels. You may even have to figure out what tasks you need to delegate to someone else.
Get Help
If you really have a hard time making time to care for yourself, the first thing that you need to do is to get outside assistance. The first place to look for that is with other family members. Perhaps they can care for your loved one while you're taking care of yourself or they can handle other tasks that can free up time for you. Another option is to hire elderly care providers who can give you their time on a set schedule. This makes it easier for you to have a set schedule of your own.
Stick with Your Plan
Once you have a plan that allows you to care for your loved one and yourself, stick to it. You may need to modify the details now and again in order to compensate for life changes, but it's still important to stick with the plan as much as possible.
Your own health doesn't need to suffer just because your caring for your elderly loved one.
If you or an aging loved one are considering elderly care in East Meadow, NY, please contact the caring staff at Family First Home Companions. Serving all of Long Island. Call today: (631) 319-3961
Latest posts by Jennifer Benjamin
(see all)