Looking for Help with Fall Prevention in the Home? Fill Out This Form to Talk to Our Friendly Staff.
Get Started
get help with info & pricing
Looking for a Job?
Use Our Careers Page for Questions & Info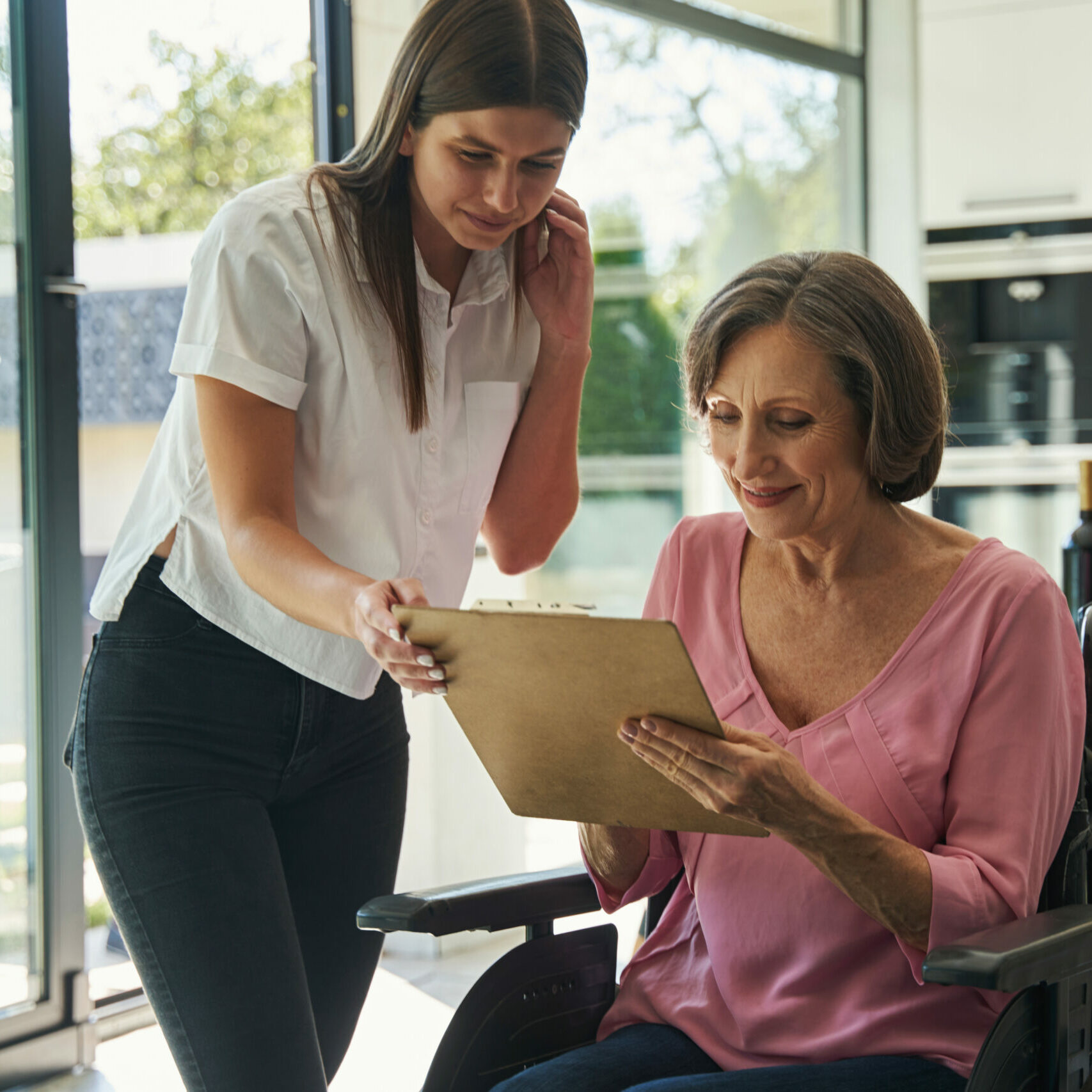 About one-third of the senior population over the age of 65 falls each year.  Falls are the leading cause of death from injury for the elderly.  Falls can not only result in severe injury but also carry serious life-altering consequences such as being wheelchair-bound or having to move out of the home and into a nursing home.
Our team of professional caregivers are all trained in fall prevention.  Our training includes education on fall risks, home safety, and walking supervision.  Below are the many ways we help our clients prevent a fall at home.
Free home safety assessments
Assistance in and out of the shower
Assistance with walking and navigating stairs
Dressing assistance
Help with walks and exercises
Household chores such as, laundry, vacuuming, and changing bed linens
Medication reminders
Healthy meal preparation
Preventing Falls in the Home
Each year throughout the United States more than 3 million older adults end up in the emergency room due to injuries they suffer as a result of falls.
In the same time frame, nearly 30,000 older adults die as a result of falls. Each year, more than 300,000 seniors are hospitalized with hip fractures as a result of falls, putting them at twice the risk of dying within the next calendar year.
These statistics can be staggering, but as a family caregiver, it is extremely important to not only acknowledge them, but to recognize the extreme importance of making preventing these falls a central element of your care routine with your parent.
There are many ways you can modify your senior's surroundings and routine in their home to reduce fall risk, and protect their safety as they age in place.
Use these tips to reduce fall risk for your senior throughout their home:
Remove floor coverings such as rugs or runners that are not even or that slide or slip easily

Identify areas of flooring that are uneven, such as thresholds or sunken rooms, and take steps to cover or smooth these areas, or to mark them so they are easier to notice

Add rubber grip pieces to the edge of steps to provide friction and more confidence climbing up and down

Add lighting throughout the home to eliminate shady areas and make it easier to notice things such as corners or items on the floor

Keep items they use most frequently in the kitchen on the counter or shelves at waist height. This will allow your parent to avoid reaching, bending, stretching, or climbing, all of which can lead to your parent losing their balance and falling

Purchase items in smaller quantities, or transfer large quantities of items such as detergents into smaller containers that are easier for your parent to lift

Consider lowering their bed so their feet are securely on the ground when they sit on the edge

Install a walk-in tub or shower so your parent does not have to make a large step into and out of the tub

Consider a chair lift for the stairs
Home Care Helps Prevent Falls and Injury
As a family caregiver, it is easy for you to worry about your aging parent's safety when they are home alone.
You know it's important to your parent to be able to stay in their own home as they age or to transition into another home where they can maintain as much independence and autonomy as possible.
Challenges and limitations such as mobility issues, balance problems, and even cognitive functioning decline, however, can threaten their safety, and make you worry about their ability to maintain this type of lifestyle.
If you feel this way, now may be the perfect time for you to consider home care. Having an in-home senior care services provider in the home with your aging parent can ease your mind, and reassure you that your parent is safe, and that their needs are being met even when you are not able to be with them.
Resources
https://www.cdc.gov/homeandrecreationalsafety/falls/adultfalls.html 
http://www.who.int/news-room/fact-sheets/detail/falls 
http://www.latimes.com/science/sciencenow/la-sci-sn-fatal-falls-rising-20180510-story.html
We absolutely could not be happier with Tina; she is a true blessing in our lives.
- Caren N.
I was extremely satisfied with your services. Patrice and Odette were very conscientious and made both my wife and mother-in-law very comfortable in their final days, and I would unhesitatingly recommend your services to anyone who is in need of a home health aide.
- Phil L.
We have really appreciated all the care that Danielle has provided for my mother and will truly miss her.
Thank you so much
- Melinda G.
We LOVE the expert care Mom is receiving from Vicky and Jackie! It is becoming a really well working team for her care. Each member brings a wonderful wealth of knowledge, experience, insight and patience. We appreciate it on behalf of Mom.
Thank you!
- Ann Marie L.
Meal preparation
Grocery shopping
Transportation to doctor appointments, incidental trips, etc.
Medication reminders
Laundry
Pet assistance
Bathing supervision
Dressing assistance
Recreational activities
One-on-one assistance at a facility, hospital, or assisted living
Fall prevention
Sorting mail
Organizing
Taking walks
Family First Home Companions is a Long Island home care company.  We provide senior companions to assist your loved ones with daily activities, dementia care and Alzheimer's companions, and respite care to care for your loved ones on a short term basis. 
We serve the following States, Cities, Zip Codes and Counties: 
Long Island, Nassau County, Suffolk County, New York City (NYC), Queens, Manhattan, Brooklyn, Bronx, Staten Island