Looking for Hourly Home Care? Fill Out This Form To Talk to Our Friendly Staff.
Get Started
get help with info & pricing
Looking for a Job?
Use Our Careers Page for Questions & Info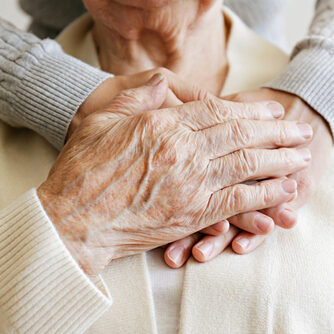 A companion is a professional, non-medical caregiver that provides assistance to seniors or disabled adults at home.  Companions can help with daily living activities such as, cooking, running errands, and household chores.
Hourly Weekday and Weekend Visits
Customize the services to fit your needs with an hourly visit schedule.  We require a minimum of 5 hours per visit and15 hours per week and provide up to 24/7 live-in care.  Hourly services allow you to schedule the visits around the times when your loved one needs the help the most while maintaining his or her independence at home.
Overnight Visits
Overnight visits entail having a caregiver stay at night for a twelve hour visit.  For example, seven o'clock in the evening to seven o'clock in the morning.  The overnight caregiver will monitor and attend to your loved one at night with getting settled in for bed, trips to the bathroom, or safety monitoring for falls.
24/7 Live-in Care
24/7 live-in caregivers stay in the home 24 hours a day and provide assistance with all daily living activities.  In a seven day live-in situation, two to three professional caregivers share the week and provide relief to each other on a regular schedule.  Live-in caregivers share in the household food and typically are provided separate sleeping quarters.  Live-in care is ideal for the person who is at risk for falls in the home, has a cognitive impairment, or is recovering from a hospitalization.
How Does Hourly Home Care Help Seniors & Families?
Family caregivers get much-needed relief. Family members providing care for loved ones are under-appreciated and overworked. Hiring a caregiver will ease your burden, and provide you time to recuperate, or pay attention to the things you've neglected.
Regain your freedom. Don't be held back because of physical challenges. A caregiver can provide the personal care and assistance needed to preserve independence. Set your own schedule and get the help you need at home when it's convenient.
Reduce the time spent on everyday tasks that have become difficult. If everyday tasks like dressing, bathing, housekeeping, shopping and cooking are challenging, or seem to take all your time, it's time to get the reliable help of a caregiver.
Regain your independence. Relying on friends, neighbors and even family members can be uncomfortable, and it can be frustrating. Schedules and reminders get confusing. A caregiver can come to your home on a regular schedule for all of the care and assistance you need.
It's cost-effective. The cost of care for an hourly caregiver working 40 hours per week costs less than the average assisted living facility. From 12 to 20 hours a week (very common schedules) there is no comparison.
Peace of Mind. Knowing your caregiver is there to help you while ensuring your safety, provides peace of mind to both you and concerned family members and loved ones.
What Services Are Included with Hourly Home Care?
Alzheimer's / Dementia Care

Elder Care

Respite Care

Personal & Companion Care

Bathing, Grooming & Hygiene

Dressing, Undressing

Wheelchair/walker assistance & Transfers

Ambulation Assistance

Incontinence Care, Toileting Assistance

Medication Reminders & Assistance

Tasteful Meal Preparation

Feeding Assistance

Light Housekeeping & Laundry

Appointment Scheduling

Transportation to Appointments

Errands & Grocery Shopping

Comforting Companionship

Pet care
If hourly in-home care by a compatible and compassionate personal caregiver or home health care aide is right for you, please contact us to schedule a free in-home consultation, or to arrange care right away. Family First Home Companions has many years of experience with hourly home care for seniors in our area.
Is Hourly Home Care Cheaper Than a Nursing Home?
Family First Home Companions provides the most cost-effective hourly home care on Long Island
Contact us for a quote on hourly rates for care.
The cost of care at any level depends on the amount and type of care needed.  
The average monthly cost of care per month according to the Genworth Cost of Care Survey 2021: 
Assisted Living in NY is $5,750 per month
Nursing Home Care in NY is $12,471 for a semi-private room.
The average cost of elder care varies vastly between states, depending on the cost of living in the region. 
Generally, home care is always less expensive except in special cases where there is a need for 24-hour care or for offering specialized advanced treatments for prolonged periods.
In-Home Care tends to be much more affordable than nursing home care, and remains a flexible alternative. 
Does Medicare Pay for Hourly Home Care?
Medicare covers inpatient hospital care and some of the doctors' fees and other medical items for people with Alzheimer's or dementia who are age 65 or older. Medicare Part D also covers many prescription drugs.

Medicare will pay for up to 100 days of skilled nursing home care under limited circumstances. However, custodial long-term nursing home care is not covered.

Medicare will pay for hospice care delivered in the home, a nursing facility or an inpatient hospice facility for people with dementia who are determined by a doctor to be near the end of life.

Medicare will not cover the cost of non-medical home care

(long-term care) in the home. Medicare was designed to cover short-term illnesses and rehabilitation time.
We absolutely could not be happier with Tina; she is a true blessing in our lives.
- Caren N.
I was extremely satisfied with your services. Patrice and Odette were very conscientious and made both my wife and mother-in-law very comfortable in their final days, and I would unhesitatingly recommend your services to anyone who is in need of a home health aide.
- Phil L.
We have really appreciated all the care that Danielle has provided for my mother and will truly miss her.
Thank you so much
- Melinda G.
We LOVE the expert care Mom is receiving from Vicky and Jackie! It is becoming a really well working team for her care. Each member brings a wonderful wealth of knowledge, experience, insight and patience. We appreciate it on behalf of Mom.
Thank you!
- Ann Marie L.
Meal preparation
Grocery shopping
Transportation to doctor appointments, incidental trips, etc.
Medication reminders
Laundry
Pet assistance
Bathing supervision
Dressing assistance
Recreational activities
One-on-one assistance at a facility, hospital, or assisted living
Fall prevention
Sorting mail
Organizing
Taking walks
Family First Home Companions is a Long Island home care company.  We provide senior companions to assist your loved ones with daily activities, dementia care and Alzheimer's companions, and respite care to care for your loved ones on a short term basis. 
We serve the following States, Cities, Zip Codes and Counties: 
Long Island, Nassau County, Suffolk County, New York City (NYC), Queens, Manhattan, Brooklyn, Bronx, Staten Island