How to Make Hospital Visits Less Stressful For Loved Ones with Dementia
Elder Care in Bay Shore NY
Someone with Alzheimer's disease relies on daily routines so that they know what to expect throughout the day. They also need to be surrounded by familiar people, scents, and their home to feel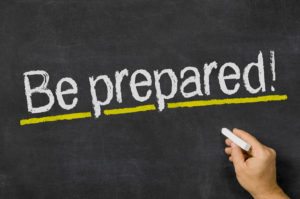 safe. If the older adult has to go to the hospital, they will most likely have a lot of questions and confusion as to why they are being brought to this strange place. Whether you or an elder care provider is taking them to the hospital, follow these steps to make the experience as stress-free and relaxing as possible.
Before the Visit
Preparing for unexpected emergencies or problems will make the hospital visit a much more pleasant experience for the senior.
Have all of their health information and documents together and ready to hand the elder's nurses or doctors when needed.
Create a list of preferences and unique behaviors for the hospital staff that may be exhibited by the elder. This may include meal preferences, the best and worst times of the day, and what may trigger an outburst.
Keep all medical items with you to prevent them from being lost, such as hearing aids, glasses, and medications. Also, bring one or two items that are familiar to the senior in order to make them feel more at home in the hospital.
During the Visit
The day has finally arrived when your loved one needs to get admitted to the hospital. Both of you are probably feeling a mixed bag of emotions. Follow these tips to keep them content during the hospital stay.
Be available in the room to answer any questions with the medical staff.
Having you around will provide the elder with a familiar face. They will most likely be receptive to listening to what is going to happen during the visit if it is by someone they recognize.
Show the list of behaviors and preferences to anyone who will be spending time with your loved one during their stay.
The older adult may become disoriented and confused, so they will need to be supervised at all times. If you are unable to do so, an elderly care professional can monitor your loved one throughout the visit, as well as when they get back home.
Consider bringing comfort objects such as, dolls.   Doll therapy involves offering dolls to adults who are living with dementia and other medical conditions with the goal of improving their comfort, engagement, and quality of life.  Doll therapy has been known to increase smiling, decrease challenging behaviors, and have a calming effect on persons afflicted with dementia.
After the Visit
Once their stay at the hospital has come to an end, it is time to begin planning for their discharge.
Do your research on what to expect once your loved one gets home, as well as how to help care for them.
Ask the doctor for suggestions on what you can do to help your loved one once they arrive home.
Someone with Alzheimer's disease often feels disoriented, confused, or agitated very easily. Make the hospital visit easier for you, the senior, and the medical staff by following these tips.
If you or an aging loved one are considering

elder care in Bay Shore, NY

, please contact the caring staff at Family First Home Companions. Serving all of Long Island. Call today: (631) 319-3961
Latest posts by Jennifer Benjamin
(see all)