Finding the Right Work-Life Balance for Dementia Caregivers
Elder Care in East Meadow NY
As the primary caregiver of a senior with dementia, you probably have very little time to yourself. Most of your time is being spent handling the day-to-day tasks, helping with finances, preparing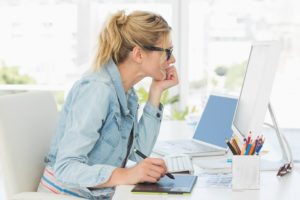 meals, and the list goes on and on.
Sure, your loved one does need your help, but there is no reason you should have to give up all of your time and energy to do so. Finding the right balance between your caregiving responsibilities and personal responsibilities will reduce the amount of stress you feel over being the caregiver. Here are some tips you can use to find a balance between the two.
Use respite care. Respite care will help your loved one get the help they need from a professional senior care provider, while you get to take a "mini vacation." However, when you are ready to do so, you can take back your role as the primary caregiver.
Join a support group. Support groups are the perfect place to meet other dementia caregivers. These individuals may be able to offer advice on your own situations, as well as how you can find the right work-life balance.
Take care of yourself. When you feel good, it will show. You will feel less stressed and more willing to handle any situation that comes at you. Not only will eating a healthy diet and exercising regularly help you maintain a healthy weight, but it will also reduce the chances of developing a serious health condition yourself, such as diabetes and heart disease.
Research the illness. The more you know about your loved one's condition, the more prepared you will be. Researching dementia will also help you find solutions to behavioral problems and other issues much easier, resulting in less stress and frustration.
Meet a friend. Socializing is extremely important because it is your gateway to talking to someone outside the home. Do not be afraid to vent your frustrations or discuss your caregiving role with a friend over coffee or lunch. It will end up making you feel much better.
Talk to the doctor. If you are feeling overwhelmed and unable to handle the tasks of caregiving, talk to your doctor. They may be able to offer some tips on how to handle your situation.
Being a caregiver is not an easy job, but these tips will help you better handle any situation that comes to you.
If you or an aging loved one are considering elder care in East Meadow, NY, please contact the caring staff at Family First Home Companions. Serving all of Long Island. Call today: (631) 319-3961
Source:  http://www.alzheimers.net/2014-05-22/balance-life-as-caregiver/
Latest posts by Jennifer Benjamin
(see all)