How to Deal with Strong Emotions as a Family Caregiver
Caregiver in Plainview NY
During your time as a family caregiver, you're likely to experience a variety of different emotions. How you cope with them will go a long way toward feeling healthy and strong. Try some of these suggestions and don't be afraid to seek help with your feelings so that you can manage them more effectively.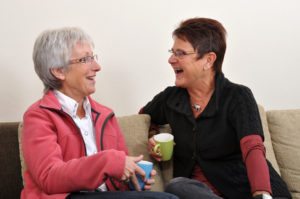 Don't Beat Yourself up Because of Your Feelings
The first reaction that most people have in regard to their own feelings is to feel bad or wrong because of those feelings. This is particularly true when the emotions are more on the negative side of the fence, such as anger, guilt, or even resentment. You have to simply acknowledge that those are your feelings right now, not forever.
Learn from Your Feelings
Your feelings can teach you a lot about what is going on with you in the moment. They can let you know that you need to make some changes, that you're experiencing a loss, or even that you're under a greater amount of stress and that you need to manage it better. Your feelings are a strong indication of what is going on in your inner landscape.
Take Time Away So You Can Be More in Touch with Your Emotions
Taking time away from being a caregiver can be exactly what your emotions are telling you that you need. Even the most dedicated caregiver needs time away. Talk with other family members or friends about taking over for you. If your loved one needs more advanced help, hire senior care providers for an afternoon or two a week. Letting yourself just be can help you to understand what your feelings are trying to tell you.
Get Help if You Suspect You're Dealing with Depression
If you don't deal with your emotions well, you can start to experience depression. Rather than waiting to see if it goes away, be proactive and seek out help from a counselor or therapist right away. The sooner that you deal with depression, the better for you and for everyone around you. Depression won't just go away on its own.
Dealing with your emotions helps you to work through them instead of letting them work you over.
If you or an aging loved one are considering

caregiver services in Plainview, NY

, please contact the caring staff at Family First Home Companions. Serving all of Long Island. Call today: (631) 319-3961
Latest posts by Jennifer Benjamin
(see all)