Posts Tagged 'at home caregivers'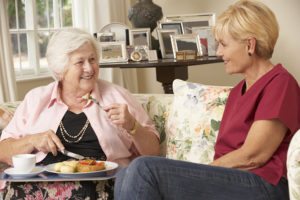 s our loved ones age and face the challenges of dementia, families often find themselves grappling with the difficult decision of where and how to provide the best care. Two primary options emerge: aging at home with the assistance of home care services or moving to an assisted living facility.
Read More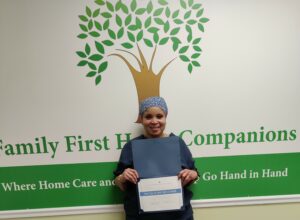 We are so excited to announce Jacqueline B as our caregiver of the month.  Jacqueline was selected to be the Caregiver of the Month for February 2022 at Family First Home Companions in Islandia, NY.  Jacqueline's dedication to her clients, perfect attendance record, willingness to help by substituting on open shifts, and excellent care services earned her this award and recognition.
Read More