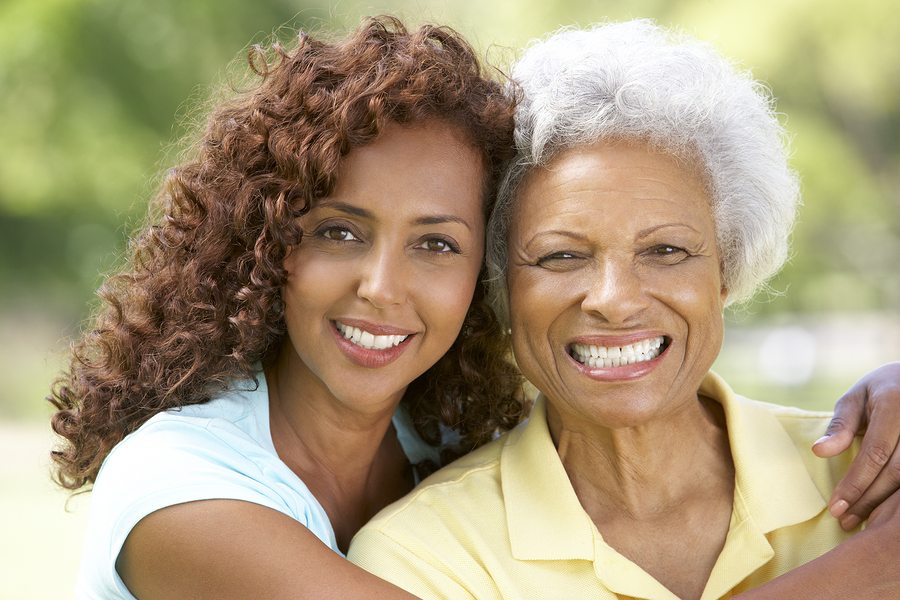 Hiring professional caregivers to assist the person with dementia provides relief for family members caring for the person.  Professional caregivers who are experienced and trained in dementia can assist with the following activities:
Medication reminders.
Bathing reminders and supervision.
Dressing supervision and assistance.
Meal planning and preparation.
Household chores.
Mail organization and bill payment reminders.
Transportation.
Note taking during a doctor's visit.
Cognitive stimulation (i.e. playing cards, discussing current events, etc).
Physical activities (i.e. taking walks, shopping, etc).
The Brain Health Plan:
The brain health plan is a service offered by Family First to provide those with dementia a focused care plan for their special needs.  By combining a regimen of physical exercise, cognitive stimulation, nutritious meal planning and a calm home environment, one of our professional caregivers could help your loved one to live more independently and minimize the symptoms of dementia.
A typical day for someone on the brain health plan includes:
9 AM - Healthy breakfast
10 AM - Supervision and prompting with dressing and personal hygiene
10:30 AM - 30 minutes of exercise (walk or sitting exercises)
11 Am - 30 minutes of household chores
11:30 AM - 30 minutes of cognitive stimulation (songs, trivia)
12 PM - Healthy lunch
12:30 PM - A drive by the ocean
2 PM - Healthy snack
2:30 PM - Discussion of current events
3 PM – A game of scrabble
4 PM - Healthy dinner
One of our professional caregivers can provide supervision for safety, cognitive stimulation for well-being, and guidance with the activities of daily living to support your loved one through the disorienting symptoms of dementia.
Dementia is a condition in which changes in the brain cause symptoms affecting intellectual and social abilities.  The affects of dementia can disable the person's abilities to carry out his/her activities of daily living such as driving, preparing meals, taking medications properly, or doing household chores.
Alzheimer's disease is the most common form of dementia.  Other types of dementia include Lewy body, Vascular and Frontotemporal.  Each type affects particular parts of the brain and has its own prognosis.
Common signs and symptoms of dementia include:
Memory loss
Difficulty communicating
Inability to learn or remember new information
Difficulty with planning and motor functions
Personality changes
Inability to reason
Inappropriate behavior
Paranoia
Agitation
Hallucinations
Dementia has many different causes.  Some can be reversed such as, dementia caused by a reaction to medication.  Other irreversible causes can be stroke, Parkinson's disease, traumatic brain injury, or heart disease.
Signs that your loved one may have dementia:
Gets lost when driving or forgets how to operate certain functions of the car.
Writes checks incorrectly and has mismanaged bills.
Frequently loses objects in the household.
Loss of impulse control.
Repeats himself/herself frequently.
Becomes confused within a conversation.
Dressing inappropriately.
Using inappropriate vocabulary.
Frequent falls.
Get Started
Get help with info & pricing
Looking for a Job?
Use Our Careers Page for Questions & Info
Family First Home Companions is a Long Island home care company.  We provide senior companions to assist your loved ones with daily activities, dementia care and Alzheimer's companions, and respite care to care for your loved ones on a short term basis. 
We serve the following States, Cities, Zip Codes and Counties: 
Long Island, Nassau County, Suffolk County, New York City (NYC), Queens, Manhattan, Brooklyn, Bronx, Staten Island