Art Therapy Services at Home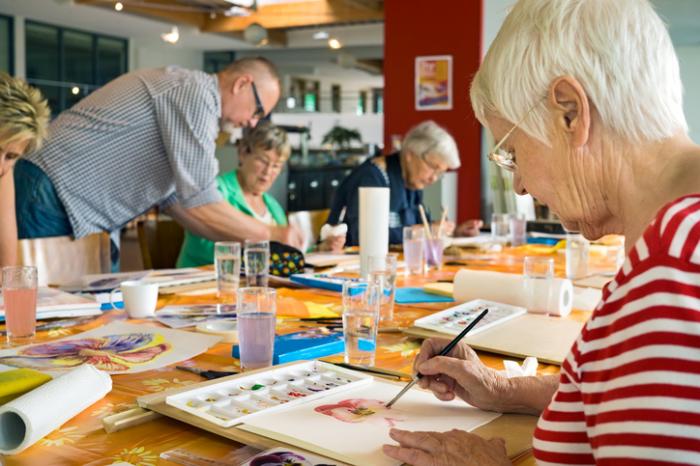 Family First Home Companions offers art therapy services to our clients at home.    Art therapy services involve the use of creative techniques such as, painting, illustrating, collage, and music to alleviate the symptoms of dementia, depression, physical pain, and other ailments that affect older adults.
There are many benefits to art therapy including the following:
Emotional support
Cognitive stimulation
Verbal and non-verbal expression
Coping opportunities for grief, depression, and anxiety
Validation, acceptance, and sense of purpose
Increased relaxation
Call our office to learn more or schedule a free consultation with a Licensed Art Therapist at 631-319-3961.