Family Gatherings For Those With Dementia l Long Island, NY
For many, the holidays are a time of celebration, joy, and family. For families coping with a diagnosis of Alzheimer's disease, this time of the year can bring stress, anxiety, and caregiver burnout. This is particularly challenging during family gatherings. If your loved one is unable to effectively communicate, is experiencing debilitating anxiety, or if they are lashing out at loved ones, you may have to consider creative ways to keep them calm, engaged, and included.
Below are helpful tips when attending family gatherings with someone experiencing memory loss:
Select comfortable clothing. Be sure that your loved one is wearing clothes that are not too tight, are temperature appropriate, and are easy to manipulate for toileting.
Familiarity. If your loved one is not familiar with the environment you are visiting, be sure they are seated in a space that is near a restroom, does not present fall hazards (i.e. throw rugs, tight spaces for walking, steps), and is not too loud or crowded. If you are unable to provide a space of this kind, be sure to regularly check in on your loved one to make sure they are comfortable.
Stimulating activities. Be sure to bring activities that can keep your loved one engaged and stimulated (i.e. crossword puzzles, adult coloring books, card games). This will be helpful if they begin to become bored or restless.
Inclusion. Be sure to include your loved one in conversation that is not too difficult to hear or understand. Maintain eye contact when speaking with them and keep vocabulary short, sweet, and concise. Lastly, use a warm and welcoming tone.
Make family aware. If you are visiting family that your loved one has not seen in a while, be sure you gently inform them of the tips listed above prior to the event. They will have to understand that the person is experiencing changes that require those around them to be understanding and mindful of their limitations.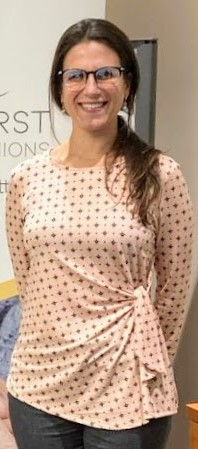 Latest posts by Alyssa Cottone
(see all)