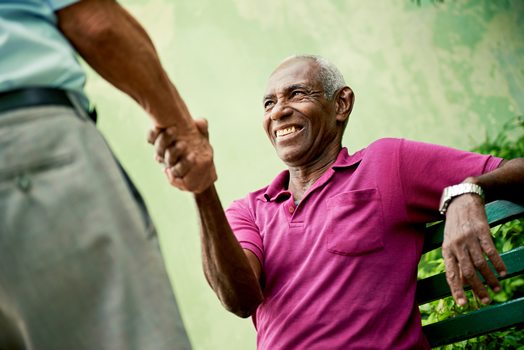 Ready to find out more?
view our services
Let's Get Started!
get immediate help with info & pricing
Do you help seniors in your profession?
Seniors today have a multitude of options when it comes to elder care.  From home safety modifications to geriatric assessments, the elder care industry offers a wide variety of products and services to help seniors age with quality of life and peace of mind.  As the senior population grows, more innovative products and services continue to enter the market offering new and better ways to prevent disease, to manage chronic illness, to plan ahead for changes in health, to maintain independence at home, to age in place, and to ensure the person's general well-being as he/she ages. 
As elder care professionals we have an obligation to provide seniors and their families with resources that may benefit them.  The world of elder care is a dynamic and complex place.  If we can help someone to better navigate it and discover something that would help improve their lives, you better believe we will let them know about it.
We work with elder care professionals that are genuinely interested in helping others and provide quality senior care products and/or services.  If you would like to share your information with us, contact Maura Holmes at 631-319-3961.
Do you have a senior in need of our services?
Sometimes you may hear a customer or patient express needs that we can help with.  A few examples are:
Difficulty with cooking (i.e. not eating the right foods, safety issues with using the stove, etc.)
Unable to drive (i.e. using taxi services, depends upon others for rides) or to access suitable transportation
Forgetting to take medication
Having problems with memory (i.e. forgets to turn off the stove, forgets to take care of personal hygiene, gets confused with daily activities)
Unable to manager household chores
Difficulty with providing care to an elderly loved one and balancing other life obligations
For more information you may download our brochure by clicking here or call 631-319-3961.
Family First Home Companions is a Long Island home care company.  We provide senior companions to assist your loved ones with daily activities, dementia care and Alzheimer's companions, and respite care to care for your loved ones on a short term basis. 
We serve the following States, Cities, Zip Codes and Counties: 
Long Island, Nassau County, Suffolk County, New York City (NYC), Queens, Manhattan, Brooklyn, Bronx, Staten Island